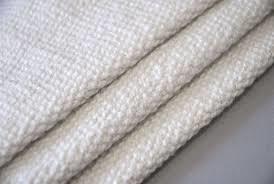 Asbestos Cloths
Product Description
Asbestos Cloth

Definition
It is made of asbestos wires by means of vertical and horizontal knitting. It is a insulation material used in heat-preservation of pipes. In addition, it can also be made into gloves, working garments and rubber liner materials. If necessary, the asbestos cloth can be offered to clamp metal threads.

Description
Asbestos has been used for more than 2,000 years. It was named by the Ancient Greeks, its name meaning "inextinguishable". Asbestos cloth woven from asbestos yarns used in a number of diversified application in a variety of textures, thicknesses and weights to suit these applications. Further, they possesses excellent fire, rot and vermin proof qualities. Also known as anthrophylite and actinolite cloth. The Asbestos cloth is used manufacturing fire blankets, belts for conveying heated materials through ovens and in dryers, wrapping for sheet glass, shields to protect workmen from fire and all types of safety clothing etc. Moreover, our products can be custom made as per specifications detailed by clients.

Backed by a team of diligent experts, we manufacture and export high quality asbestos cloth used in the textile industry. It is a type of cloth to form pliable mineral textile with high tensile strength and high resistance to heat, flame, chemicals, and weather. We fabricate this type of cloth using qualitative fine quality longer spinning fiber of asbestos.

We offer 1.5mm cloth in 3 grades e. g. 750gm,850mm to 900gm , 1.05kg GSM. This primarily is used in making gloves similar to S-20 or AMC-41 hand gloves. Secondly in making asbestos sheets, asbestos circles, aprons and else where depending on various usage. Its available in a meter width in 50meters length .
Technical Specification

Size (Thickness) : 1 mtrs. to 2 mtrs. of thickness 1.5 mm, 2 mm, 3 mm & 6 mm respectively
As a Thermal Insulation Material :
Asbestos cloth are used for boilers, pipelines and ancillary equipments in steel plants, furnaces, power plants, factories, buildings and ships.
Protective Clothing and Fire Protection :
For the manufacture of fire-resistant gloves, suits and other clothing for fire fighting; also for heat-resistant gloves, aprons, etc. for use in glass works, foundries, chemical works, welding shops, plastic moulding shops, etc. For use as safety-curtains in theaters, ships and aircraft and wherever a fire barrier is required. For the manufacture of fire blankets for use in ships, schools, institutions, cinema projection rooms, kitchens, garages etc., and wherever there may be a need for clean and effective means of smothering during small outbreaks of fire.
Packings and Jointings :
Asbestos cloth, when proofed with rubber, is an excellent jointing medium. It can be folded into tapes and rings, and cut into gaskets for the sealing of pipe flange joints and boiler joints. It is also lubricated and shaped into proofed asbestos cloth packings.