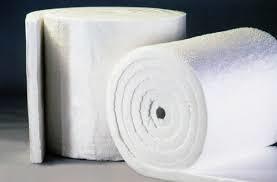 Ceramic fiber cloth
Product Description
Today, ceramic fiber cloth has become the first choice of heat insulation materials. It has the characteristics of light weight, good flexibility, and variety of thickness and width. Temperature degree: 1260℃ (2300℉). Here is a brief introduction of the application of ceramic fiber cloth.
This woven fabric made from our self-manufacturing ceramic fiber bulk, shot content is very low, with high tensile strength and good dimensional stability, flexibility, sealing performance. CCEWOOL ceramic fiber cloth has two types: inconel wire reinforced and glass filament reinforced. It is widely used in industrial thermal insulation, thermal insulation, fire resistance and protection.
Ceramic Cloth is a woven fabric that is manufactured from high purity alumino-silicate based ceramic fiber. The product is white and odorless, suitable for high temperature applications up to 2300°F.
Characteristics and Specs
Low thermal conductivity, low heat storage, high temperature stable, thermal shock resistant
Fire and flame proof
Chemical resistant, compatible with most corrosive chemicals, commonly used acid and alkali (exceptions are hydrofluoric, phosphoric acids and concentrated alkalis)
Lightweight, woven texture with excellent handling strength,
Working Temperature : 1,800 °F. for Continuous Use, 2300 °F Maximum

Applications:
Safety and protective insulation cover, curtains, blanket, welding blanket
Expansion joint fabric
Insulation wrapping material for cable, hose, wire, pipe, exhaust, etc.
Gaskets, tadpole gasket and other high temperature insulation seal