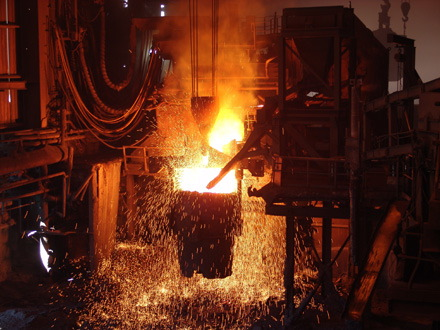 Heat Resistant Non-Conductive Water Hose for Furnaces
Product Description
Heat Resistant Non-Conductive Water Hose for Furnaces

Designed with non-conductive materials, this heat and flame resistant water hose supplies cooling water to mast arm, vault wall, and furnace panel applications.
Typical hose diameters for these applications range from 1″ inside diameter to 6″ inside diameter. fiberglass cover is standard so that the hose can be used in harsh melt shop environments with no additional jacketing. A multiple ply cord or fabric canvass is utilized for discharge applications. A dual plastic helix is utilized in suction and discharge applications proving a user-friendly flexibility never before seen in non-conductive hose assemblies. End configurations include stainless steel swaged on fittings, stainless steel built in nipples, or soft cuffs for on-site distributor coupling attachments.
Extremely harsh steel mill and foundry environments often warrant Non-Conductive Water Hoses with unique features including a vulcanized spiral bumper, special couplings, fire sleeves, or a combination of these elements.